Major props to three record labels continuing the hard and much-appreciated work of spreading the legacy of Sun Ra:
Art Yard
,
Corbett v. Dempsey
, and
Bandcamp
, the latter through the aegis of
Sun Ra LLC
, with its ongoing fostering of the Ra archives by Michael D. Anderson and Irwid Chusid.
Discipline 27-II
, the latest release from Corbett v. Dempsey, is the album's first appearance on CD. It's a major upgrade from previously-circulating vinyl rips, remastered from the original tapes and sounding crystal-clear. This clarity strengthens the multi-layered nature of the music. The bonus track is an 8-minute extravaganza from the same 1972 studio session, a free-wheeling improvisation from the full Arkestra at the height of its powers.
Art Yard has been cranking out high-quality Ra reissues and original releases for many years now. I am anxiously awaiting the release later this month of
Of Abstract Dreams
: a previously unreleased Philadelphia radio station set from 1974. Judging from the single track streaming now ("Unmask the Batman," with a great Gilmore solo), it's gonna be killer!
The Bandcamp Sun Ra site has been tireless in all kinds of releases: digital-only, LP, and CD reissues of classic albums as well as newly-released live albums and thematically-arranged compilations. It's a goldmine. For my brief thoughts on
Taking a Chance on Chances
and the two CD releases
The Magic City
and
My Brother the Wind Vol. 1
, see
here
and
here
.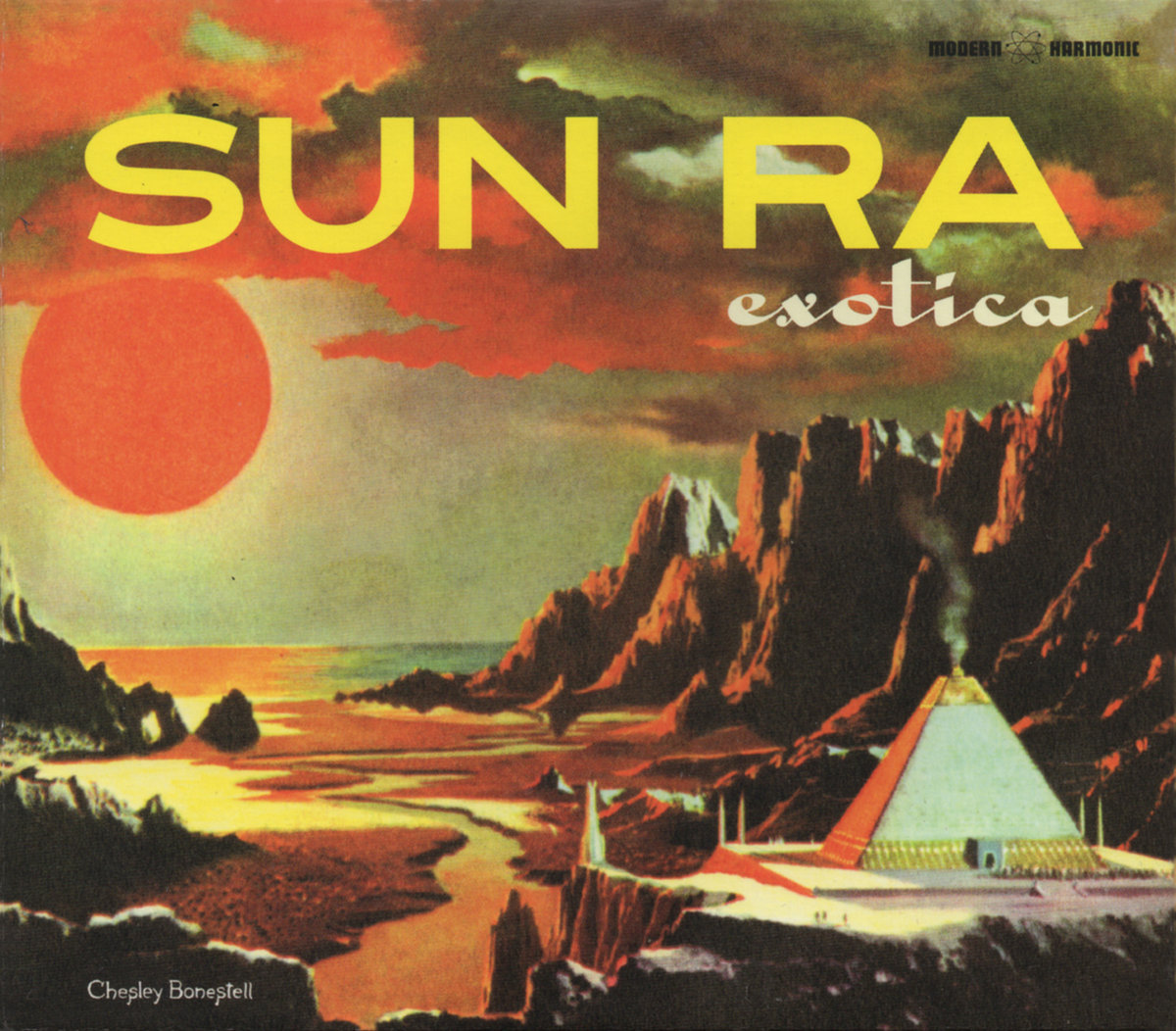 I like the idea of compilations as a way to introduce a lot of Ra's music in different contexts. Case in point:
Sun Ra Exotica
. For more experienced listeners, the major draw for this release is the presence of three previously unissued tracks: a 1962 "April in Paris" and two originals: "Cha-Cha in Outer Space" (1962) and "Star Bright" (1965). One question, though: the most obvious choice for this compilation would have to be "Exotic Two," from
Bad and Beautiful
---why would they leave that one out? Too obvious? It's certainly squarely in the exotica vein.
And something else: there are obviously tons of unreleased Ra tracks from over the years. While I am happy to hear them in any way I can, it is a bit frustrating to keep up with them all as they get released in dribs and drabs over a plethora of thematic compilations and as bonus tracks of already-released albums. I'd love to see major compilations of unreleased tracks, preferably chronologically (rather than thematically) arranged. This isn't a complaint; it's more of a plea from a long-term fan who has very much gotten used to Ra's discography being in a scattered state, and who does really appreciate whatever he can get.