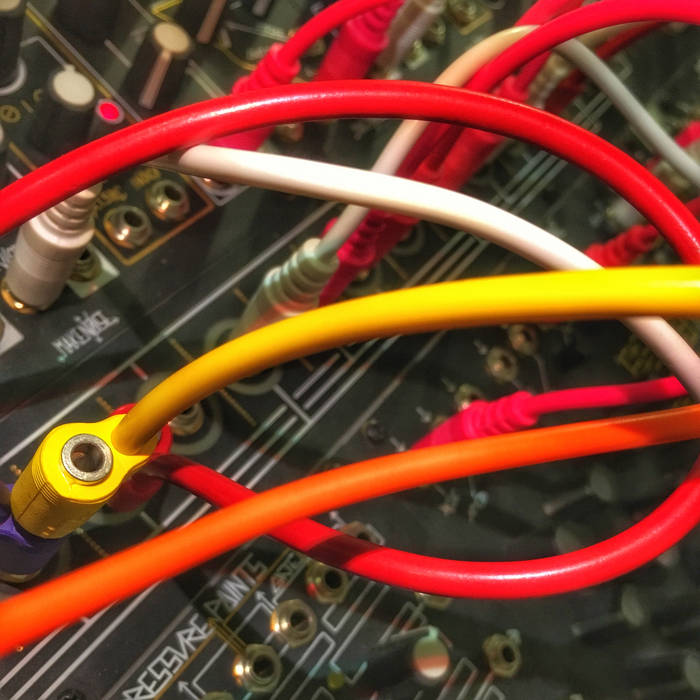 Synth-drenched excursions into a quieter side of
Rodger Coleman
with his new release
Modular Meditations v​.​1
... nice... I enjoy the 1973 guitar-band
Miles Davis
music from the Newport Jazz Festival release, and goodness knows we need more official releases from 1973-75, but damn if the real gems of this box aren't the two sets from the classic quintet from 1966 and 1967 ... check out how much they sped up "Gingerbread Boy" from one year to the next...
Tony Williams
: geez... I'm glad they keep coming up with these
Coltrane
discoveries... loving it all, but tapping more from the
Stellar Regions
vein would really float my boat... let's have more "lost"albums from 1966-67, please!... Finally, wonderful to hear ex-
UYA
bandmate
Steven Forrey
guesting on the new
Vector Trio
release...
Playlist 2019-10-07:
*"A" Trio & AMM: AAMM
*John Abrercrombie/Dave Holland/Jack DeJohnette: Gateway
*John Abrecrombie/Marc Johnson/Peter Erskine: John Abrecrombie/Marc Johnson/Peter Erskine
*Anthony Braxton/Tomas Fujiwara/Tom Rainey: Trio (New Haven) 2013 (discs 1, 2)
*Don Cherry/Ed Blackwell: El Corazón
*Rodger Coleman: Modular Meditations v​.​1
*John Coltrane: Blue World
*Miles Davis: Miles Davis at Newport 1955-1975: The Bootleg Series Vol. 4 (discs 1, 2, 3)
*Duke Ellington: 1932-04-11 (Hartford, CT)
*Kip Hanrahan: Coup de Tête
*John McLaughlin: Devotion
*Charles Mingus: Jazz in Detroit/Strata Concert Gallery/46 Selden (discs 1, 2, 3)
*Roscoe Mitchell and the CMS Orchestra: Untitled (on Creative Music Studio Archive Selections Vol. 1, disc 2)
*New Ting: 2019-09-30 "Emulsify My Desires" (wav)
*Gary Peacock: Guamba
*Barre Phillips: Mountainscapes
*RAIC: Chance Operations (disc 2)
*Gary Rouzer: Sei Solo - Violoncello Allein
*Sun Ra and His Intergalactic Myth Science Arkestra: 1975-01-30 Cleveland (CDR)
*Masayuki Takayanagi New Direction Unit: April Is the Cruellest Month
*Vector Trio: (quartet)
*Al Bowlly: Al Bowlly ...Remembers
*James Brown: The Singles, Vol. 10: 1975-1979 (disc 1)
*Cream: Wheels of Fire (disc 1)
*Flying Lotus: Los Angeles
*Flying Lotus: Until the Quiet Comes
*Grateful Dead: 1977-06-09 Winterland (CDR) (disc 1)
*Henry Cow: Hamburg
*Denise LaSalle: Trapped by a Thing Called Love
*Denise LaSalle: On the Loose
*Prince: The Versace Experience: Prelude 2 Gold
*Monty Python: Tiny Black Round Things (boot CDR)
*Todd Rundgren: Initiation
*Various artists: American Pop (disc 5)
*Various artists: Country & Western Hit Parade 195o: Dim Lights, Thick Smoke, and Hillbilly Music
*Various artists: Bachelor's Guide to the Galaxy: Cocktail Mix