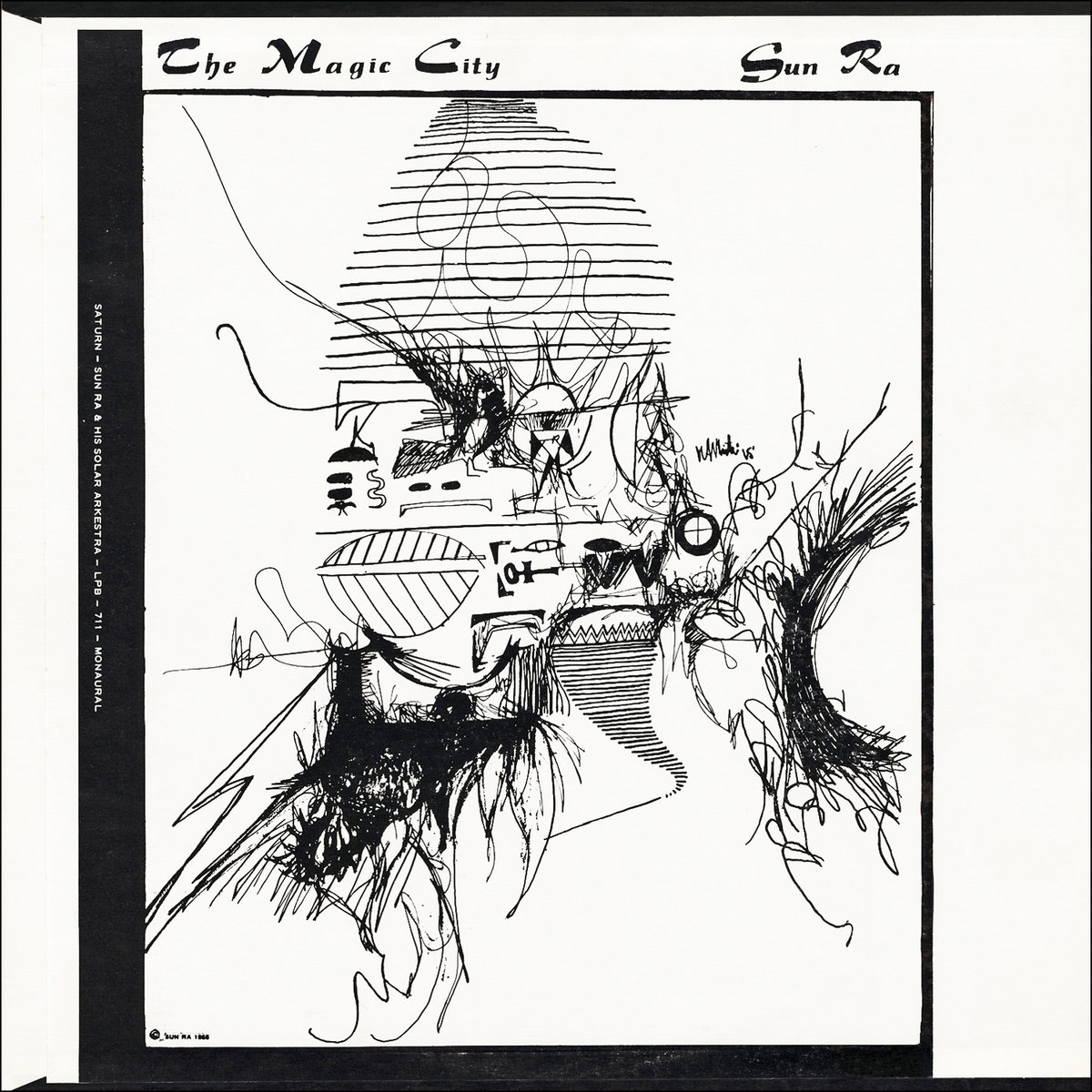 I picked up these
new
reissues
on CD from Cosmic Myth Records, and I have to say they have done a fantastic job with these. The sound is clear and vibrant, definitely the best I've ever heard this material. The presentation is wonderful as well--both discs have excellent liner notes with detailed essays full of fresh insights and new research that do a great job of giving context and analysis. Most of the material on these discs can be streamed at
Bandcamp
, but I highly recommend picking up the physical objects, both for the superior fidelity and for the packaging.
My Brother the Wind Vol. 1
includes two alternate takes (and four false starts and warmups!) of "The Perfect Man." The alternate takes are revelatory in showing how the arrangement changed. John Gilmore is on drums for the first take, with Marshall Allen attempting (and not quite nailing) the loopy melody on oboe. It's wonderful to hear how the piece developed to its final state as the masterpiece it is (with one of my all-time favorite Gilmore sax solos). The whole album is, of course, amazing, displaying how quickly and deeply Ra mastered the moog and made it his own.
The Magic City
presents the entire album in stereo for the first time, and the added clarity and detail in the title track are well worth it. My only quibble would be that they could have easily also included the entire mono version of the title track rather than just the unique last couple of minutes. That would have made the disc more complete. But there's always the Evidence disc, so I'm not complaining.
These reissues really set the standard high for Ra recordings, so cheers and hats off to Cosmic Myth Records for a job well done.