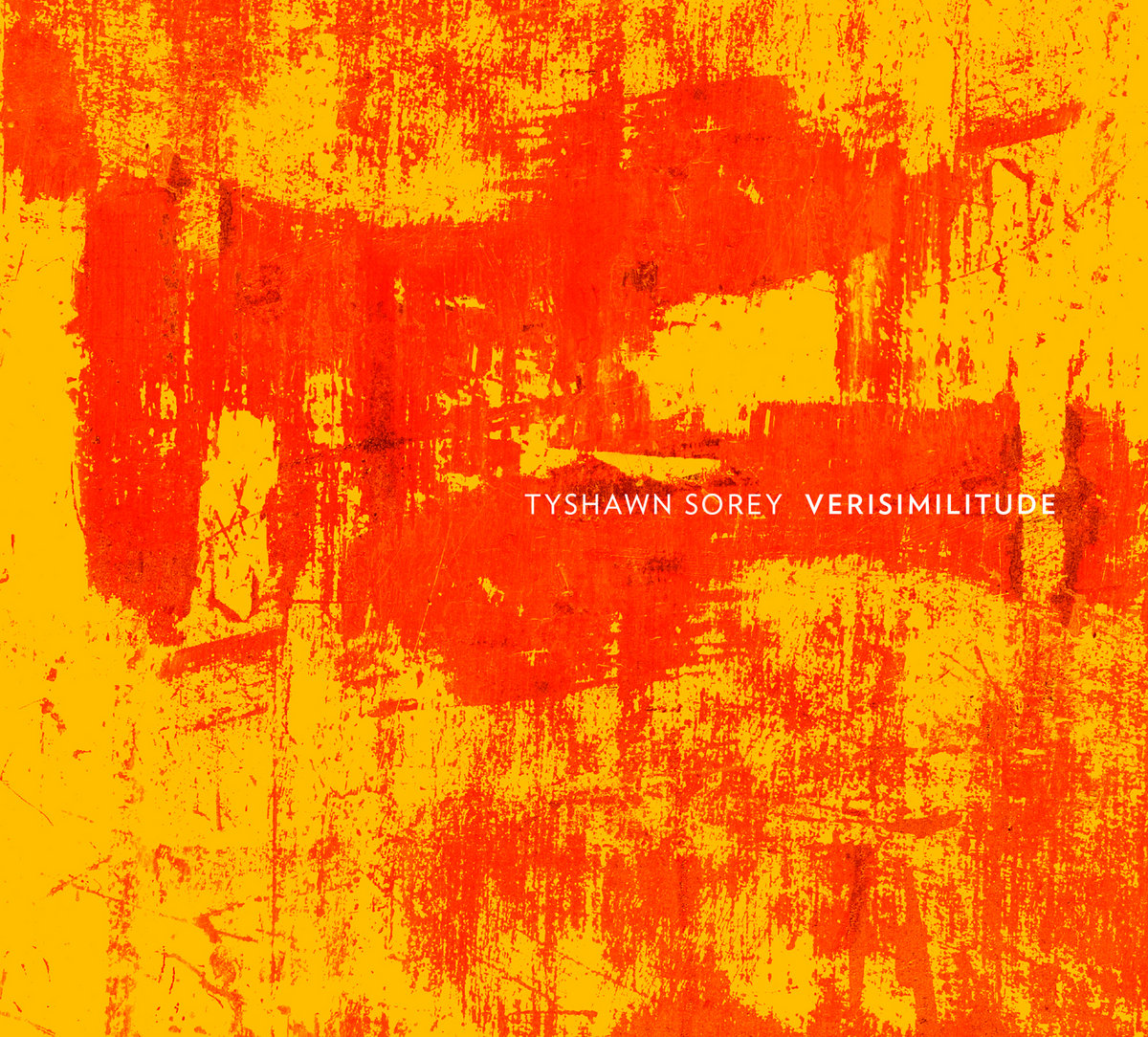 After getting into the amazing drumming of
Tyshawn Sorey
with artists like
Paradoxical Frog
,
Roscoe Mitchell
, and
Steve Lehman
, I was looking forward to more of same with his latest two releases under his own name,
The Inner Spectrum of Variables
and
Verisimilitude
... what I didn't expect was two albums of deeply beautiful compositions that more than anything highlight the sensitive touch and careful fragility of pianist
Cory Smythe
... I mean, I knew Sorey was also a gifted pianist in his own right, but these pieces are really special... several times during
Verisimilitude
I was reminded of the slow unfolding of a
Morton Feldman
composition... probably revealing my ignorance here, since I haven't heard Sorey's earlier solo works... I definitely missed the boat on his earlier recordings, and need to play catch-up (been doing a lot of that lately! It never sends...)... oh well... this is lovely, enchanting music...
Playlist 2017-11-27:
*Art Ensemble of Chicago: 1976-03-12 Philadelphia (CDR) (disc 1)
*Pete Christlieb/Warne Marsh Quintet: Apogee
*Ornette Coleman: Celebrate Ornette (discs 1, 2, 3)
*New Ting Ting Loft: 2017-10-23 "Value-Added Air" (wav)
*New Ting Ting Loft: 2017-11-20 "Fluid Dispersal" (wav)
*David Oistrakh/Yehudi Menuhin/Igor Oistrakh: Vivaldi/Mozart/Schubert (BBC Legends)
*Tyshawn Sorey: The Inner Spectrum of Variables (disc 1)
*Tyshawn Sorey: Verisimilitude
*Henry Threadgill and the Society Situation Dance Band: 1988-10-23 Hamburg (CDR)
*Beatles: Hard Day's Night (2009 mono remaster)
*Clash: Sandinista! (disc 1)
*Bob Dylan: The 1966 Live Recordings (discs 13, 14)
*Mike Elder/Harry Forrest/Greg Jordan/Sam Byrd: 2017-11-17 (wav)
*Esquivel: The Space Age Sound of Esquivel
*Various artists: Anthology of Noise and Electronic Music vol. 2: Second a-chronology 1936-2003 (disc 2)
*Yardbirds: Live at the BBC (disc 1)