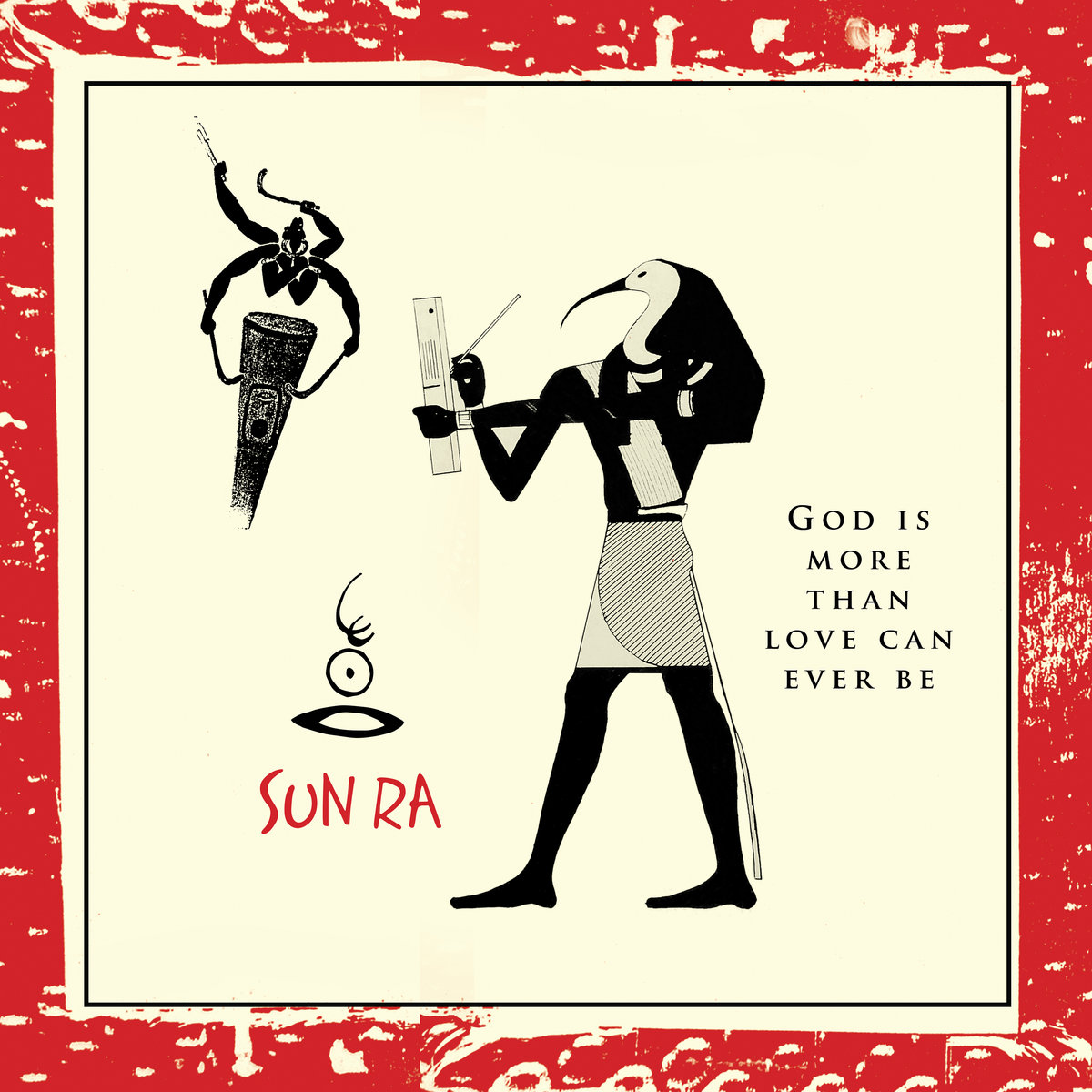 Great to have the wonderfully remastered CD of
God Is More than Love Can Ever Be
,
Sun Ra
's only piano trio album... Under the double sway of
Roscoe Mitchell
's hypnotic sax and
Sonic Youth
's hypnotic guitar grooves... Going back and digging
Milford Graves
' work with
Giuseppi Logan
... I have a hard time with the sax player's almost inept and feeble attempts at free jazz, but when Logan drops out and
Don Pullen
takes over, true fire emerges...
Playlist 2018-04-09:
*Anthony Braxton: 4 Compositions (Ulrichsberg) 2005 Phonomanie VIII (disc 2)
*Miles Davis: Aura
*Decoy with Joe McPhee: Spontaneous Combustion (disc 2)
*Joe Henderson featuring Alice Coltrane: The Elements
*Giuseppi Logan Quartet: The Giuseppi Logan Quartet
*Roscoe Mitchell Trio: No Side Effects (disc 2)
*Roscoe Mitchell Quartet: 2009-06-28 Tivoli (CDR)
*Roscoe Mitchell's Cards For Orchestra Project: 2009-08-30 Sant'Anna Arresi, Italy (CDR)
*Roscoe Mitchell Trio: Angel City
*Roscoe Mitchell: 2011-02-17 Roulette, NYC (CDR)
*Roscoe Mitchell: Bells for the South Side (disc 1)
*David Murray/Milford Graves: Real Deal
*Paradoxical Frog: Paradoxical Frog
*Charlie Parker: The Complete Charlie Parker on Verve (disc 5)
*Sun Ra: God Is More than Love Can Ever Be (Remastered 2018 Ed.)
*Henry Threadgill Zooid: Tomorrow Sunny/The Revelry, Spp
*Henry Threadgill Zooid: 2012-03-18 NYC (CDR)
*Eberhard Weber: Yellow Fields
*Chicago: At Carnegie Hall (disc 4)
*Tim Gane & Sean O'Hagan: La Vie d'Artiste (disc 2)
*King Geedorah: Take Me to Your Leader
*Lee Perry: I Am the Upsetter (disc 2)
*Prince: Lovesexy 25 (webcast boot CDR)
*Sly and the Family Stone: Live at the Fillmore East October 4th & 5th, 1968 (disc 4)
*Sonic Youth: Bad Moon Rising
*Sonic Youth: Sonic Nurse
*Sonic Youth: The Eternal
*Sonic Youth: The Destroyed Room
*Various artists: Anthology of Noise and Electronic Music #7: Seventh and Last a-Chronology 1930-2012 (disc 3)
*Yes: 1975-07-06 Memphis (CDR)