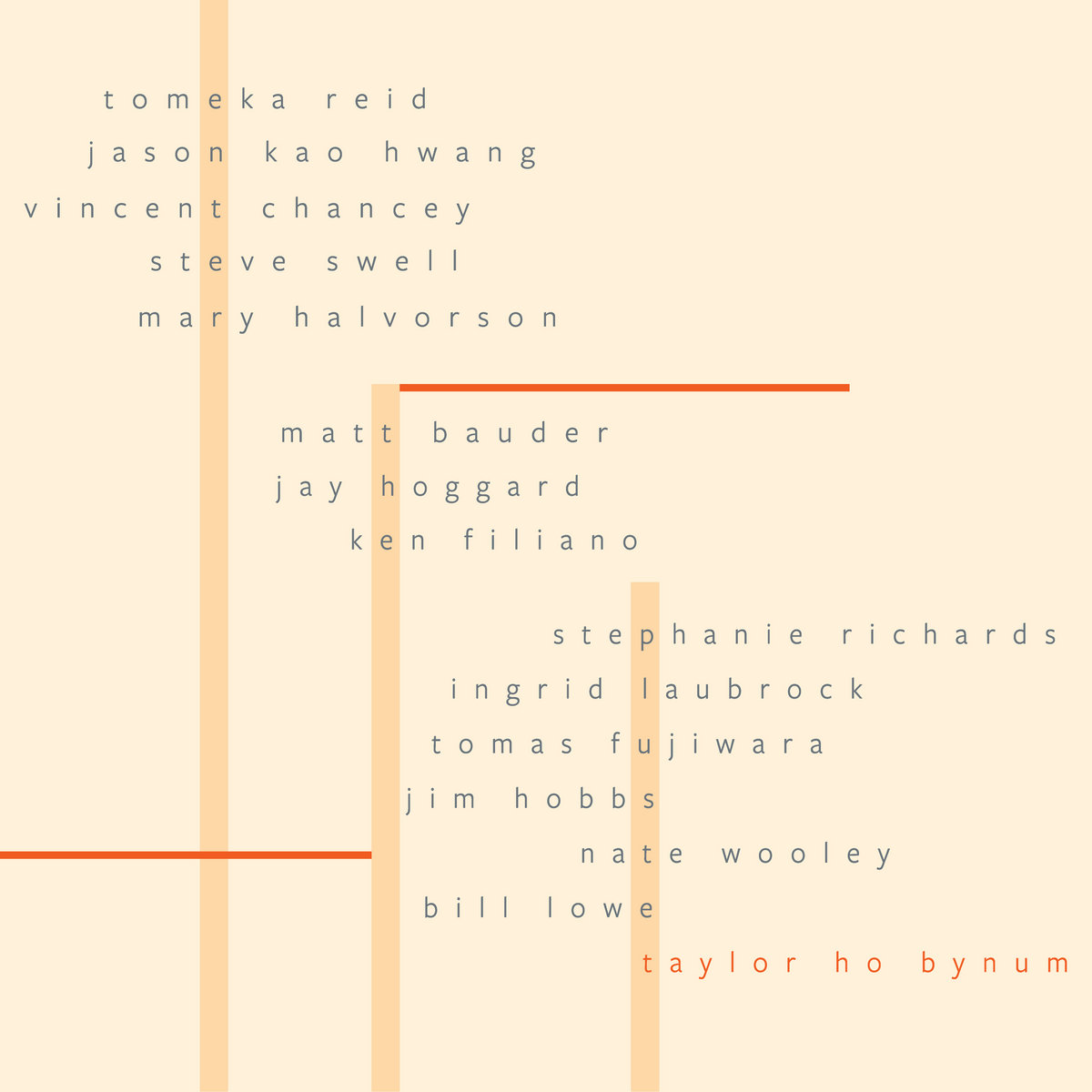 I'm loving
Taylor Ho Bynum
's large-scale works...
Enter the Plustet
takes a different approach than 2014's
Navigation
... it's both tighter and more expansive at the same time... I somehow missed out on
Heldon
and
Richard Pinhas
all through the 20th century, so thanks to Rodger I've been playing catch-up... great stuff (again with the incisive criticism!)... Working my way through some
Ingrid Laubrock/Tom Rainey
duets I got off of youtube... and what pleasurable work it is! They play really well together and beautifully extend the legacy of
Interstellar Space
... it's hard for me to watch the videos, though, because I don't want to be influenced by Rainey... he's just so damn good, and watching him I just want to emulate everything he does... I couldn't pull it off but I'd make a fool of myself trying.. The live
Drew Gress Quintet
music is an excellent showcase for
Tom Rainey
's "jazzy" side... he really swings hard here, and his drumming is impeccable... The
Nels Cline/Larry Ochs/Gerald Cleaver Trio + Marshall Allen
set in Philly: sublime hardcore free improvisation... I saw this trio in Richmond and they were again sublime... here, Marshall Allen fits like a glove... life-affirming energy!...
Playlist 2017-05-15:
*Muhal Richard Abrams Quintet: 2016-01-31 Milan (CDR)
*Taylor Ho Bynum: Enter the Plustet
*Nels Cline/Larry Ochs/Gerald Cleaver Trio + Marshall Allen: 2016-12-11 Philadelphia (CDR)
*Rodger Coleman & Sam Byrd: Aphelion
*Kris Davis: Duopoly
*Decoy & Joe McPhee: Oto
*Globe Unity Orchestra: 2016-11-04 Berlin (CDR)
*Drew Gress Quintet: 2006-01-22 Bimhuis, Amsterdam (CDR) (disc 1)
*Barry Guy New Orchestra: Oort-Entropy
*Ingrid Laubrock/Tom Rainey: 2014-03-24 NYC (CDR)
*Ingrid Laubrock/Tom Rainey: 2016-01-04 NYC (CDR)
*Ingrid Laubrock/Tom Rainey: 2016-09-25 NYC (CDR)
*Ingrid Laubrock/Tom Rainey/Kris Davis/Ralph Alessi: Lark
*New Ting Ting Loft: 2017-04-17: "Unsudden Settling into Grey Emotion" (wav)
*New Ting Ting Loft: 2017-05-01 "Push That Sound Over Here, Will You?" (wav)
*Cecil Taylor Unit: It Is in the Brewing Luminous
*John Zorn: The Painted Bird
*Ahleuchatistas: What You Will
*David Bowie: Ziggy Stardust And The Spiders From Mars (The Motion Picture Soundtrack) (disc 2)
*Car Seat Headrest: Teens of Style
*Gentle Giant: In a Glass House
*Keiji Haino: Experimental Mixture- In the World (disc 2)
*Heldon: Interface
*King Crimson: 1969-1970 (CDR)
*King Crimson: 1970-1971 (CDR)
*Minutemen: 3-Way Tie (For Last)
*UYA: 1990-03-19 Middle East, Cambridge MA (CDR)
*UYA: 1990-09-03 Willow Jazz Club, Somerville MA (CDR)